1.8 Ton Air Bladder Jack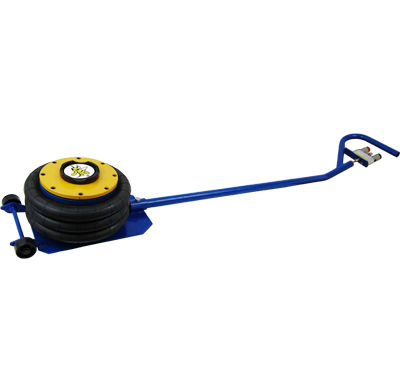 All of our air bladder jacks feature:
3 Stage Air Bladder Style Lifting Jack.
Low Structured Design. Ideal for Lifting Cars.
Rubber Bladders extend in just Seconds. Lifts Load with Compressed Air.
Extends easily with "Up and Down" Button function. Ideal for doing wheel and suspension work at the shop.
Built-in internal telescoping steel sleeves for extra strength.
Pressure Relieve Valve to Prevent Damage from over-inflation.
6 months warranty
Specifications
Min. Height 150mm
Max. Height 430mm
Capacity 1.8 Tons
Air Pressure 120 psi
Weight 21kg
Price: $470 includes GST. (Plus freight at cost)

Call (08) 9275 6246 to order or buy online.